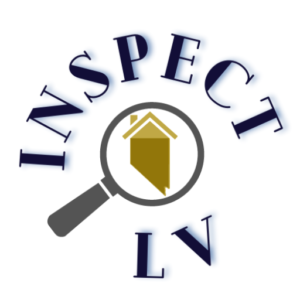 Every member of Inspect LV's team plays a critical role in the success of YOUR transaction! We hope you choose one of our specialized home inspectors and make us part of your team for your next transaction.
Inspect LV is not your typical home inspection company. Andrew runs his company similar to a real estate brokerage where the owner, Andrew Aliotti, retains oversight on ALL inspections performed under his company name.
He gives his inspectors unprecedented support (uncommon in this industry) throughout the work day. It isn't uncommon for Andrew to "pop by" an inspection in progress. Andrew provides free re-inspections not just as a value added service for the buyer, but to also "QC" (quality control) his inspector's work.
The Las Vegas real estate market is ALWAYS in fluctuation! Andrew meets with his inspectors, individually, on a monthly basis in order to hear their concerns and to give them performance reviews for further growth.
All of our inspectors are put through rigid "boot camp" style training with Andrew after obtaining their IOS NV license and before entering the field! While each of our inspectors may have a different a "style" or personality, each inspector is trained to deliver a consistent report that conforms to Andrew's high standards.
Owner, Senior Inspector, NV Licensed Inspector of Structures
Straight out of high school, Andrew began his career in the trades, working under the guidance and direction of general contractors. Later prior to moving to the Las Vegas Valley, he was in business for himself with an epoxy coating company. He later worked to pass his exam for a California Contractors License.
After moving to the Vegas Valley, Inspector Andrew obtained his NV License as a home inspector. His first gig was working under the guidance of Caveat Emptor's, Paul Donohue. Upon Mr. Donohue's retirement, Andrew kept the team together by creating Inspect LV.
Office Manager
Nikki started her career in the medical setting. Prior to moving to the Las Vegas Valley she worked as an analyst in a hospital setting to ensure hospital and state requirements are met by treating physicians. Her skill for detail is unprecedented. Working to maintain the office's customer service is her number one priority. Give her a call to schedule your next inspection! Her charming personality is surely a match for her eye on detail.
NV Licensed Inspector of Structures
Ralph is a valued asset to the INSPECT LV team. He is a retired HVAC contractor who quickly realized retirement was not for him. His specialties include residential resales, luxury homes, and multi-plexes.
NV Licensed Inspector of Structures
Michael is a valued teammate of INSPECT LV. His passions include bowling and DIY projects. Inspector Michael's specialties include New Construction inspections, residential resales and Boulder City homes.
NV Licensed Inspector of Structures
NV Licensed Inspector of Structures
Inspector Justin a proud addition to the Inspect LV team. After his career in the US military, Justin worked as a licensed electrical contractor in residential and commercial buildings in the state of Washington. When he is not working, you can find him outdoors enjoying fishing and camping with his family and dogs. Justin specializes in residential resales, condos, townhomes and multi-plex properties.
Ready To Schedule Your Home Inspection?
The office loves to hear from you so, feel free to call to schedule your home inspection. Or, you can utilize the live online scheduler. The scheduler allows you to choose from many options, down to the date, time and inspector that is the best fit for you!