What is a Permit and Should I Be Concerned if Permits Were Not Pulled?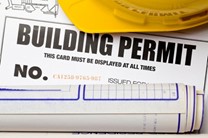 Clark County offers two types of permits: Residential and Commercial.
Both types of permits can be obtained online. Generally, anyone can a pull a residential permit for items that Clark County allows for a single-family residence and townhomes. However, Commercial permits are only issued to licensed contractors and are required for condominiums, apartments, and all other commercial property.
It is important to know what jurisdiction in which a property is located. You may search your jurisdiction by clicking HERE to determine what specific permits may be required whether in Boulder City, Clark County, City of Henderson, City of Las Vegas, City of Mesquite or City of North Las Vegas.
For the sake of this article, we will be referencing Clark County. A permit will be deemed required whenever there is an intent to construct, enlarge, alter, repair, move, demolish, or change occupancy of a building or structure. Or, to erect, install, enlarge, alter, repair, move, convert, or replace any electrical, gas, mechanical, or plumbing system in which the installation is regulated by current building standards and practices. Additionally, any new work which is regulated by current building standards and practices, requires a permit.
Permits are not designed to hinder your project but rather as a safeguard to protect the public health, safety, and welfare. Permits must be pulled prior commencing any work for which a permit is required. Permits expire 180 days after issuance or after the last approved inspection. Remember, this is for Clark County and other jurisdictions may differ.
As a prospective home buyer, it would be prudent to exercise your due diligence, especially if systems or components appear to have been unlawfully accomplished, and that may not be in accordance with current building standards and practices or manufacturers installation instructions. Please be advised that just because a permit was pulled, does not mean it was inspected and closed. Your permit details will typically include the date issued, permit type, permit class, permit status, and description.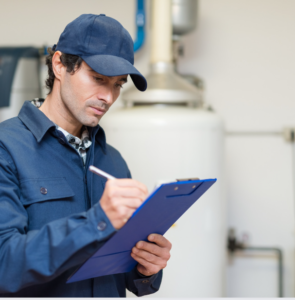 To obtain a Clark County residential permit you do not have to be a licensed contractor. Just about anyone can obtain various permits; however, this does not make them qualified to perform the work for which the permit was pulled. For example, most people lack the general knowledge of how to properly install a water heater. Unfortunately, this does not deter unqualified people from attempting to install a water heater. This is a situation where it would be crucial to have the work inspected by a municipal inspector, one who would sign off on the permit only if the work was deemed to have been properly accomplished. This is when the permit would be marked "closed." So, regardless of who performed the work, the municipal inspector gave their endorsement that the installation met or exceeded current building standards and practices.
How about those times when there is no permit, or the permit was never updated to closed status? This situation is common, and the work may have been performed by a licensed and qualified contractor. Although, the contractor chose to not pull the permit for whatever work they performed. The most common reasons for this are to expedite the work and to save their client some money. In this case, the contractor of record should be able to produce a copy of the paid invoice, showing the work was performed.
If not, it may be worth having an extra set of eyes on it. This is an area where a knowledgeable Licensed Nevada Inspector of Structures (LNIS) can be of significant value. However, it is important to understand that they are not municipal inspectors, nor do they provide code compliance inspections. It is also beyond the scope of a Licensed Nevada Inspector of Structures to pull permit history of a property. However, a knowledgeable LNIS can usually determine if certain work appears to have been performed by other than someone licensed or qualified. If these indications were to be discovered in the home inspection, your inspector will typically refer you to a licensed and qualified contractor of the appropriate trade.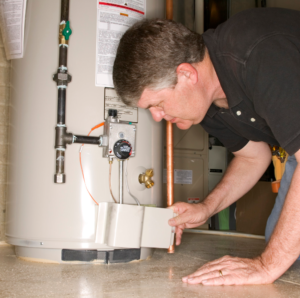 Licensed contractors are the experts of their trades, and the only ones qualified to comment on the scope of work in which may need to be performed and a cost-to-cure. The main reason to use a licensed contractor, besides it being the law (NRS624.031), is that the work is warrantied. Regardless of the warranty length a contractor may tout, the statute of limitations on workmanship for licensed Nevada contractors is four (4) years.
There is also no such thing as  a "licensed handyman" in the State of Nevada. All people conducting business in Nevada must have a business license. This is NOT a contractor's license number. Furthermore, there are certain items that are, in the State of Nevada, unlawful for a handyman, an unlicensed contractor, or  homeowner who intends to sell the home within one year, to perform. (NRS624.031). This includes:
Any work normally accomplished by a licensed Plumbing Contractor.
Any work normall accomplished by a licensed Electrical Contractor.
Anu work normall accomplished by a licesned HVAC Contractor.
Any work that requires a permit.
Any work where the combined cost of material and labor exceed $1,000.00.
Any safety related work.
It is possible to search real property permit history through the jurisdiction in which the property is located. Fees may apply. You may also opt to utilize BuildFax. Essentially, like the well-known CARFAX, BuildFax can typically pull the permit history on most properties. However, some properties may not have permit history for one reason or another. As an added benefit to using Inspect LV, we may elect to pull a BuildFax report, based on several factors including but not limited to the age of the structure and/or questionable building practices that were observed at the time of the inspection. We may also do so at the request of the agent or client. Inclusion of the BuildFax report would then be provided as a courtesy with your inspection report.
This article is written by Nevada licensed Inspector of Structures, Andrew Aliotti, of Inspect LV.